Comparison of LED PAR lights and normal lights
LED par light, also known as Jane lamp, it is the structure of the specular light bulb installed within the cylinder, useful also reflective bowl of bromine tungsten bubble, the main feature is the injection is relatively fixed beam, beam Angle width of the size of the light spot cannot adjust, LED par light is a kind of relative to the ordinary lamps and lanterns is more concentrated sex of lamps and lanterns, is generally used for general lighting or assist illume, then the LED par lamp and incandescent lamp than what's the difference?
1. LED PAR light, driven by alternating current, has the same strobe phenomenon as ordinary incandescent lamp, while ordinary energy-saving lamp has no strobe phenomenon. Stroboscopic eyes tend to tire easily.
2, the light of each LED bulb is too bright, will strongly stimulate the eyes, can not look directly, even for a short time, but the ordinary energy-saving lamp is relatively softer!
3. The exposure Angle is limited, which can only illuminate 120° generally, while ordinary energy-saving lamps can illuminate 360° almost.
4. The brightness of the room is not better than that of CFLS, because the LED only has high brightness in a narrow Angle of direct vision, and the light will quickly fade when it deviates from this Angle.
Therefore, LED energy-saving lamps as indoor lighting advantages may not be obvious than ordinary energy-saving lamps, but as a flashlight, desk lamp, spotlights and other lamps only need to illuminate the narrow Angle is still very excellent.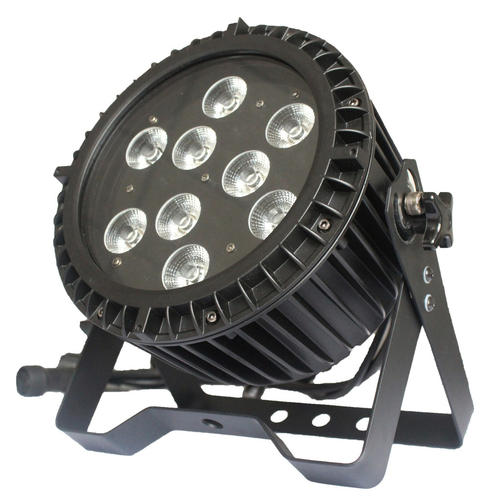 Guangzhou XINGCHENYIHAO Lighting Co.,Ltd.Established in 1996, is located in Tangge Industrial Zone of Baiyun District.Our factory is specializing in the production of Led dance floor,beam light, moving head light, LED moving head light,sky search light,Led par light, follow spot lights,laser light,fog machine,DMX controller,LED display screen and LED wash washer etc.
We have set up several functional departments, such as production department, development department, technology department, project department, sales department and after-sales service department. We have a number of well-trained professional employees with strong technical force. Also, we constantly improve products quality to meet different customers' demands.
After many years' hard work, our products quality and technological level have been greatly improved. In the future, we will continue to do every details well, put "XINGCHEN" to be well-known in this industry.
Phone: 86-20-86650607,86630429
Miss Zhuo: 18927571099
Mr. Zhang: +86-13922741337
E-mail: sales@xingchenlighting.com, xingchen@xingchenlighting.com
Address: Tangge Industrial Zone No.16, Shijing Town, Baiyun District, Guangzhou, China.
Company Name: GUANGZHOU XINGCHENYIHAO LIGHTING CO.,LTD(GUANGZHOU XINGCHEN LIGHTING FACTORY)